An Inviting Entryway
Brief explanation of the projects, including scope of work and retail price:
To accommodate the construction of a large formal garden, the owners of the seaside cottage moved their driveway from the east to the west side of the house. At the same time, the children's primary outdoor play area was displaced to the west side yard. This relocation forced a relatively unused side door to become the defacto "family" entrance.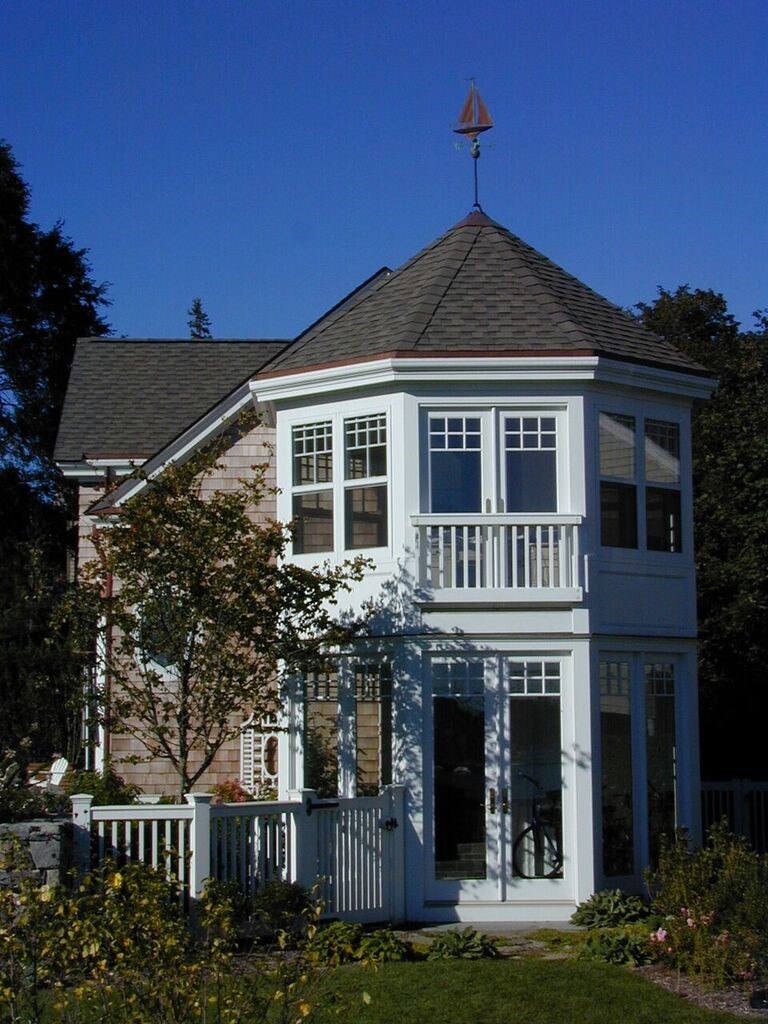 A glass roofed entrance porch was built with an integral trellis wall and columned arbor to redefine the door as a primary entrance and provide a protected bridge between the driveway and the house.
Unusual constraints or challenges of the project:
Traditional concepts for an entrance porch were considered impractical because the door was located between the low roof line of a family room wing and a dining room alcove. The homeowner's expressed concern that a typical covered porch would obscure afternoon sunlight from all the adjacent windows.
Creative solutions to the challenges:
Since a traditional gable or shed roof were not possible, a colonnade and pergola were built to support gently sloping opaque glass panels. The custom tempered glass protects the mahogany porch deck from elements and allows sunlight to wash into the rooms behind. The wooden gutter installed like crown molding sheds rainwater and melting snow, and the rafter end profile mimics the fascias of the house.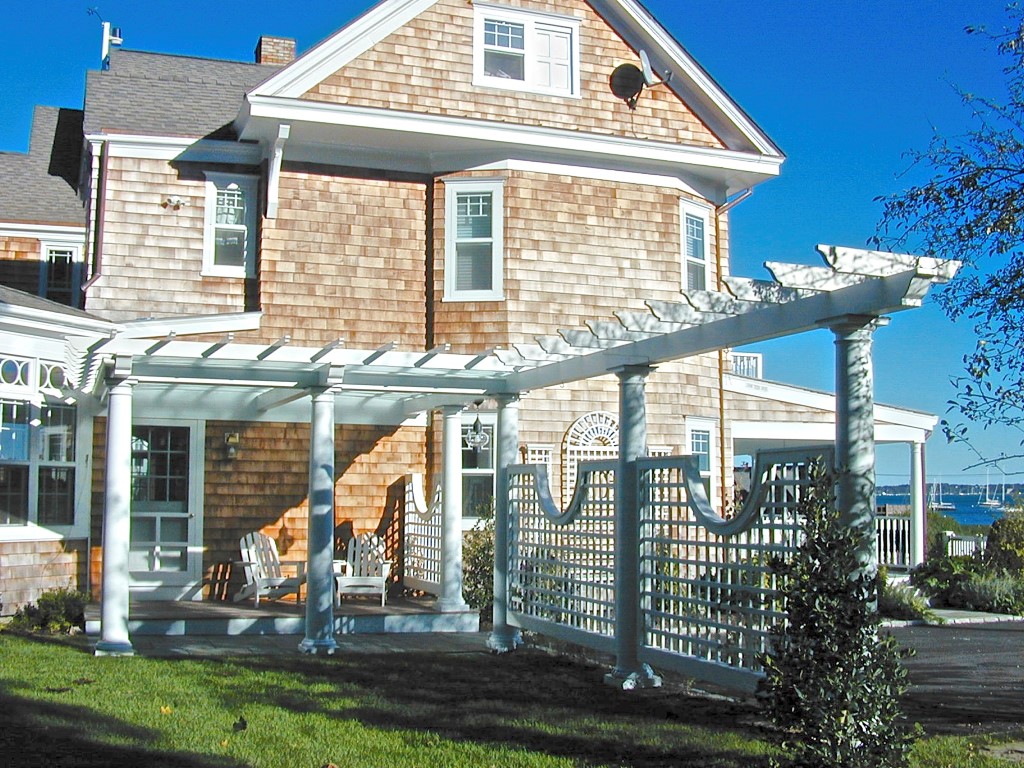 Overall result of the project:
The new glass roofed porch colonnade provides an inviting entryway by protecting both the bluestone walkway to the driveway and the mahogany porch floor. The arbor and trellis give visual privacy from the street as well as comforting sense of enclosure for the play area.